Training references
Why is TÜV Rheinland Academy your precisely right partner for professional training?
TÜV Rheinland Academy is the leading competency companion for vital technical topics. In branches around the world, we impart well-founded and future-oriented expertise from real-world experience. Our innovative continuing education solutions – from individual training courses up to customized personnel development concepts – are used by up to 300,000 participants each year, including organizations and individuals, to be ready and capable for the future. Every two minutes, a graduate of TÜV Rheinland Academy hits the ground running as a technical professional.
Our training references
Companies benefit from our customized continuing education products, in which the contents are defined by the precise needs of the organization. Below are some reference examples of the scope of content in our in-house training sessions that we can hold upon request either on-site at your company or at one of our total of 150 locations in 26 countries worldwide.
The German development agency, Gesellschaft für Internationale Zusammenarbeit (GIZ), is engaged in Tunisia in infrastructure development. Together with TÜV Rheinland Academy as the competency companion, they organized training on photovoltaic installation on-site.
To improve processes, CEMEX, one of the largest manufacturers of building materials in the world, migrated its standard software environment to Office 365. TÜV Rheinland implemented the user training and support for 440,000 employees at more than 50 locations around the world.
Multiple universities in Romania have planned labor market-related Master's level courses of study for industry-standard contractors. The experts of TÜV Rheinland Academy and PersCert TÜV provided guidance including harmonizing these technical continuing education programs on the legal ordinances of the country.
The National Learning Service (Servicio Nacional de Aprendizaje – SENA) in Colombia wants to increase the employment rates and competitiveness of the country. For optimal training, the lecturers received advanced training first. Learn how TÜV Rheinland Academy ensured the high quality of the trainers.
What does quality mean and how does a quality management system work? The VW plant in Shanghai has a large number of employees to train on this topic. Learn how TÜV Rheinland has successfully implemented this with a mix of E-Learning and in-house seminars.
Enchanted Kingdom Inc. is the first and only amusement park in the Philippines. With in-house training at TÜV Rheinland Academy, it could systematically close the competence gaps in the topic of data privacy.
The country-wide logistics network of the Portuguese supermarket chain, Mosqueteiros, had competency gaps in the area of work safety. Read how TÜV Rheinland Academy was able to make the warehouse processes safer with country-wide safety training.
Empresas Carozzi SA is a leading Chilean food manufacturer. TÜV Rheinland Academy trained the local management team in implementation of the latest BRC Global Standard for Food Safety.
Don't stop dreaming - take your career to the next level!
Our professional training solutions are made from people for people. Have a look at the story of Sophia N. to learn how TÜV Rheinland helped her fullfilling her dream.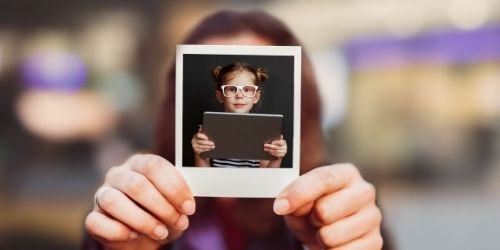 "I built my first robots as a 6-year old – from Lego. Later I found I was most interested in computers. In addition to my education, I could consistently expand my knowledge through E-Learnings and face-to-face training at TÜV Rheinland Academy. With this intellectual starting capital, I was able to fulfill my dream as CTO of my own company. As a company owner, TÜV Rheinland Academy is also exactly the right partner for me to make sure my team has the expertise required."
Sophia N., CTO of her own business