TVET references
Why is TÜV Rheinland Academy your precisely right partner for vocational training?
TÜV Rheinland Academy is one of the leading providers of technical competence development, and of conception, consultancy support and implementation of TVET Services worldwide (TVET: Technical and Vocational Education and Training). We bridge the technical training gap between state schools and academic degrees and the vocational requirements of industry. For customers all over the world – including governments, education institutions and companies – we ensure that training complies with German quality standards and also that it meets the professional requirements of local industries.
Our TVET reference cases
Educational institutions, organizations and governments worldwide place their confidence in our wide range of TVET services. Have a look at our reference cases and learn how our vocational training solutions brought competitive advantage to our customers.
The vocational training system in Saudi Arabia is undergoing a process of modernization right across the country because the need for skilled technical specialists is rising. TÜV Rheinland Academy was selected to run a technical training institute to train young Saudi high-school graduates for a career in the oil and gas industry.
The population is growing very dynamically, also in Rajasthan, the largest federal state in India. The average age of the population is low, i.e. very young, which presents the challenge of providing the necessary training infrastructures. What precisely is being planned, and which tasks will TÜV Rheinland Academy take charge of?
To help turn Industry 4.0 from theory into practice, TÜV Rheinland Academy supported Vocational School No. 3 in Shenzen in modernizing its curriculum and training the trainers accordingly.
TÜV Rheinland Academy is accompanying the pilot implementation of a vocational training concept for technical training in Tunisia. The project is based on very close cooperation with local business associations.
The primary objective of the 'Federal Ministry of Education and Research' is to encourage German companies to locate in Kazakhstan. This is to be achieved by developing training programs based on the German model and applicable to logistics, mechatronics, and renewable energy in Kazakhstan. Experts from TÜV Rheinland Academy are advising on this project and are assisting with its implementation.
Morocco has a young population but, despite this, companies seek despairingly for skilled employees. To promote economic growth and stability while at the same time combating unemployment and poverty, it is important to train young people better. TÜV Rheinland Academy is developing sector-specific training programs that open up greater opportunities on the employment market for its graduates.
Don't stop dreaming - take your career to the next level!
Our solutions in technical vocational education and training are made from people for people. Have a look at the story of Mohammed M. to learn how TÜV Rheinland helped him fullfilling his dream.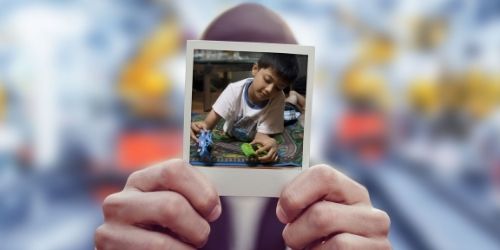 "Automobiles have fascinated me ever since I was small, and my dream was always to get involved in the production of vehicles. However, as the child of a family in India that was not really all that well off, that dream was not an easy one to pursue, but destiny has been kind to me. I learned of a funded training program with TÜV Rheinland Academy, where I was able to start my vocational training as a mechatronics specialist. The training was never dull, and it always had a very practical focus. We practiced on the very latest of technical equipment which meant that I knew what I was doing from Day One at my first job, so did not require a long induction period. Without this thorough, industrially-focused training course, I most certainly would not today be working for one of the biggest automotive manufacturers."
Mohammed M., mechatronics specialist
Have a look at our TVET services