Partner
Growing together. Become a TÜV Rheinland Academy partner
Maximize your success in the network economy and become a TÜV Rheinland partner! With us at your side, open up new opportunities to master current and future challenges, to strategically develop your portfolio even further, and to perfectly prepare yourself for the challenges of tomorrow.
Don't reinvent the wheel. Talk to us about a potential partnership.
What TÜV Rheinland offers you
As the leading competence companion for excellence in technical qualification around the world, we can support you in numerous ways. We strengthen your position in the market by helping you:
Develop new offerings in the field of technical training and place these on the market.
Expand your existing portfolio.
Implement innovative learning methods and content.
TÜV Rheinland is the partner you need to help you rise to your current challenges: We are contact agents, technical enablers, project managers, face to the customer & market, content providers, quality management auditors, personnel certification providers, and promoters.
Leverage all of the following for your future success:
The reputation of TÜV Rheinland, a company that stands for quality and safety worldwide.
Our strong network of experts, multipliers, and cooperation partners around the globe.
Access to outstanding resources:
Are you interested in a partnership and want to have information on the TÜV Rheinland Partner Program?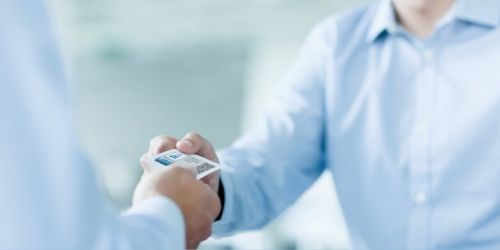 Our checklist to become a TÜV Rheinland partner
Who can become a partner?
Training providers
Training content developers
Universities and institutes
Expert organizations
Companies and start-ups with new learning methods and concepts
Who is a partnership for?
Are you well established locally, but not getting access to foreign companies?
Are you seeking a partner to roll out a new technology, for new seminar topics or personnel certifications?
Would you like to develop new customer segments?
Would you like to become part of an international network?
Do you want to expand your offerings?
If you answered "yes" to one or more of these questions, TÜV Rheinland is the partner for you.
Current partners
Here is an overview of organizations that are already official partners of TÜV Rheinland Academy.
Why partnership and collaboration are so important?
Interview with Markus Dohm, Executive Vice President TÜV Rheinland Academy & Life Care.
Frequently Asked Questions (FAQ)
You are an outspoken supporter of partnerships and networks. Why?

Markus Dohm: Disruption and digital transformation challenge conventional wisdom, but also open up new perspectives. The world around us is characterized by increasing complexity. Moreover, through digitalization, flexibilization, and individualization, we are seeing the formation of new target subgroups that I would find difficult to reach as a lone fighter or small organization. This fragmentation as well as growing innovation pressure and globalization will force us sooner or later to leave our assumed comfort zone and join forces with others. There are many good examples that demonstrate that sharing experience, co-opetition, and collaboration simply make us all stronger in the face of current challenges.

Some organizations are rather reluctant to engage in networks or even partnerships.

Markus Dohm: Isolation is an obsolete model in the network economy. Strengthening the community, instead of maximizing self-interest, results in true profitability. Let us consider the subject of knowledge: Knowledge today is dynamic and variable like never before; the speed at which we today must constantly stay up-to-date, especially knowledge in technical professions, is faster than ever before – why? Because we are able to share knowledge better than ever before. As training provider, we position our offerings and sales approaches accordingly. But doesn't it also make sense for the organization itself to draw the corresponding conclusions from this?

Anyone wishing to combine human competency and technical skills optimally to be successful on the market has to start with their own business models and shouldn't lose sight of their own organizational concept.

If I partner with such a large organization, do I need to fear disappearing from the market?

Markus Dohm: No, on the contrary, our goal is to strengthen the partner and create a win-win situation. We offer different formats and forms of collaboration to accommodate the most diverse needs. I can only recommend: You have already not done it, and you know the result, so what are you waiting for? The risk for trying it out is small. Of course, you have to develop something, but we see it like Henry Ford: Coming together is the beginning. Keeping together is progress. Working together is success.